Semgrep Cloud Platform
Team & Enterprise Tier
Receiving email notifications
Prerequisites
Email notifications can only be enabled through Semgrep Cloud Platform (SCP). Create an account to set up Slack notifications.
To receive alerts and notifications, you must add or onboard the project (repository) to Semgrep Cloud Platform for scanning.
Receive Semgrep findings through email.
Perform these steps in Semgrep Cloud Platform to create an email integration and receive notifications:
Create an email integration:

On the navigation menu, click Settings > Integrations > Add Integration.
Click on Email.
Enter a Name for the integration.
Enter the Email address to receive Semgrep findings.
Click Save.

Turn notifications on:

Click Rules > Policies > Rule Modes.
Click the Edit button of the Rule Mode for which you want to receive email notifications. For example, if you want to be notified of all blocking findings through email, click the Edit button of the Block mode.
Repeat the previous step for all Rule Modes that you want to receive notifications for.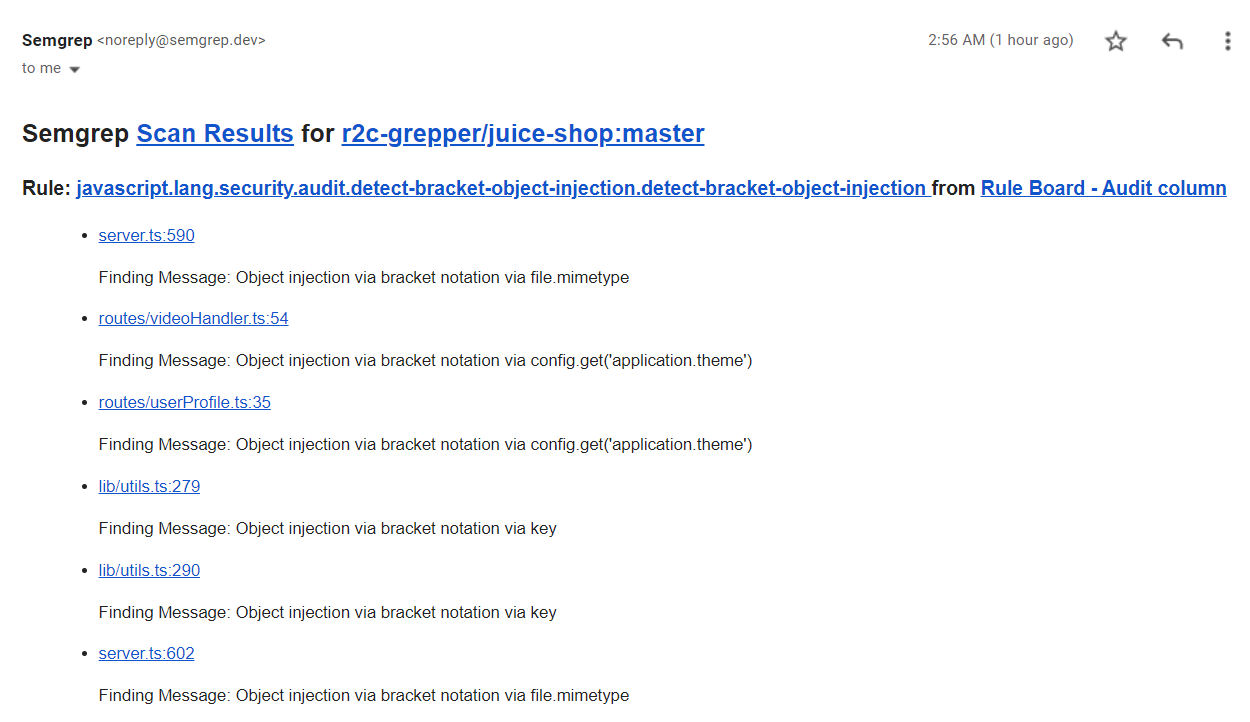 Figure Sample of an email sent from Semgrep with findings.
Number of emails
On each scan that has at least one finding, you will receive one email from Semgrep with a summary of all of the findings from that scan.